Guitar at the UWA Conservatorium of Music
A recipient of the
Jack L. Frank Award for Excellence in Teaching
,
FABLE Award for Excellence in Teaching
,
UWA Award for Outstanding Contributions to Student Learning
, and three-time recipient of the UWA Student Guild
Students' Choice Award
, Jonathan is a dedicated instructor deeply committed to the success of his students. Jonathan serves as Chair of Guitar at the University of Western Australia, the only tertiary institution in WA that allows students to pursue a performance degree concurrently with a non-music major.
Follow the UWA Guitar Studio on Facebook here
Performances & Masterclasses
Real world performance experience is a critical part of a student's development. The guitar studio at the UWA Conservatorium of Music is among the most active in the country, with a strong track record of providing students with an unmatched number of performance opportunities. In 2017 the guitar studio performed 12 concerts across WA and interstate, including a concert tour of the South West and a performance in Melbourne hosted by the Melbourne Guitar Foundation. In 2018, UWA launched the first Perth International Classical Guitar Festival, bringing together national and international artists over five days of concerts, masterclasses, workshops and demonstrations. In 2019, the guitar studio embarked on its fourth annual tour of Western Australia's South West and Great Southern, combined with talented high school students from across WA to perform the Australian premiere of Terry Riley's epic work
Y Bolanzero
, and joined forces with Piñata Percussion to present a concert of rarely performed works for guitar and percussion.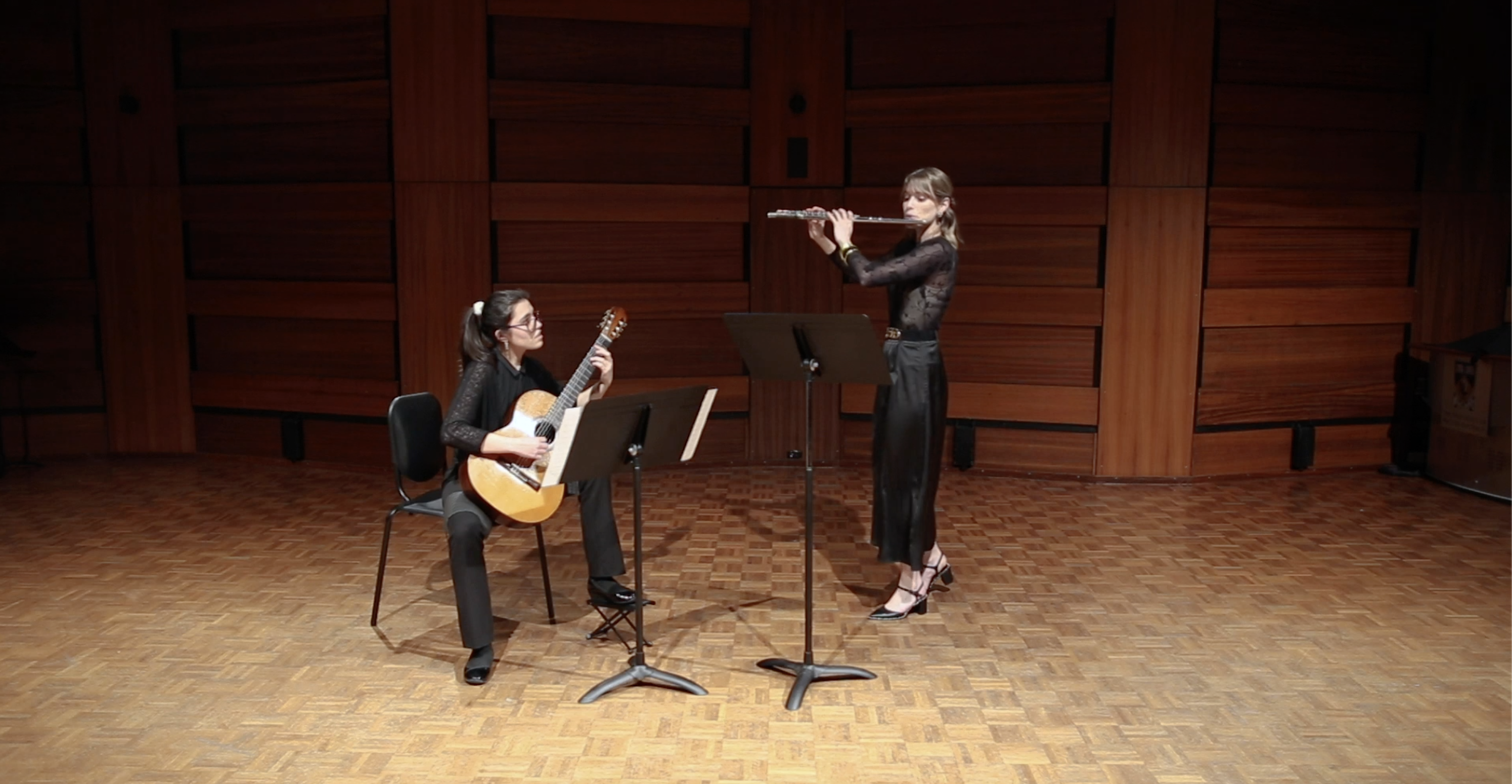 While COVID-19 resulted in the cancellation of many performances in 2020, 2021 proved to be an exciting year, with nearly a dozen concerts on the calendar, including a concert tour across WA's South West and Great Southern, and UWA's inaugural "Day of Guitar", which brought together classical guitar enthusiasts of all ages and abilities for a celebration of guitar in WA, culminating a world premiere performance of a new work by composer Simone Lobbia.
Guitar students can expect to be part of a lively community of like-minded musicians, receiving 12 hours of expert 1-1 tuition per semester, participating in a weekly Guitar Workshop, weekly Guitar Chamber Music coaching, and performing solo and ensemble repertoire in numerous concerts throughout the year. Over the course of the program, students will work on their technique, develop skills in interpretation, programming, arranging and recording, ensemble performance and pedagogy.
In addition, each year students can expect to participate in: Centre Stage performances as part of the guitar ensemble, Lunchtime Concerts, Fridays@Five events, collaborations with local and national arts organisations as well as student led performances, graduations/events and recitals, and weekly performance opportunities in both guitar workshop and string workshop. Students also participate regularly in masterclasses by visiting national and international artists, with recent guests including Craig Ogden, Karin Schaupp, and Josinaldo Costa.
Ensembles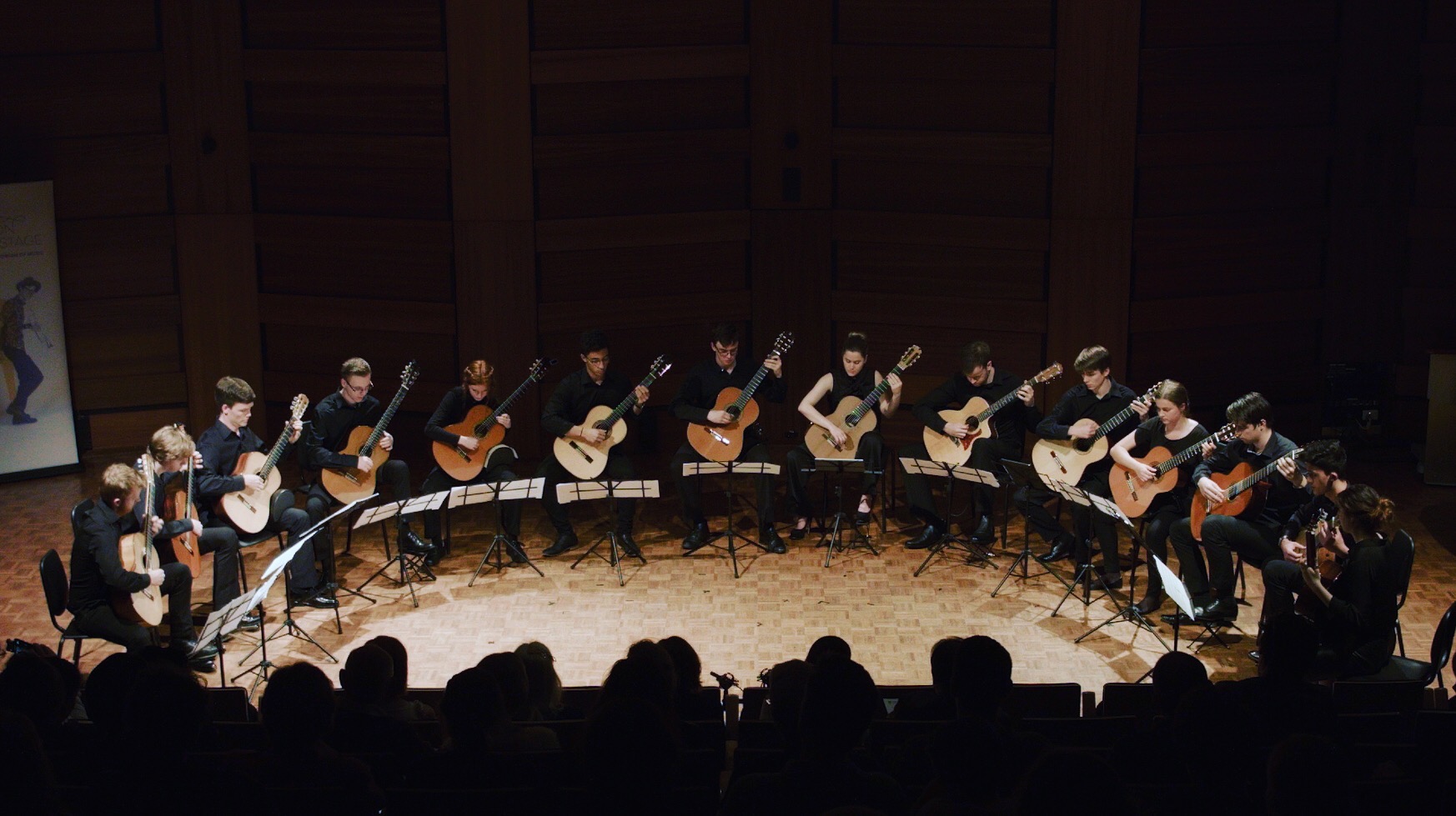 The Moretti Ensemble is UWA's large guitar ensemble, performing an immense range of repertoire from the Baroque works of Vivaldi and Scarlatti to the 21st century compositions of Nigel Westlake, George Frederic Haas, Terry Riley and Steve Reich. Students also form small ensembles and collaborate with other instrumentalists and composers, with recent collaborations including joint concerts with percussion, wind and voice students, allowing for a rich and varied chamber music experience.
Many of the guitar students also perform with the UWA Symphonic Chorus, performing repertoire from Bernstein to Beethoven, Monty Python to Mahler, in venues such as the Perth Concert Hall, St Mary's Cathedral and Winthrop Hall.
The University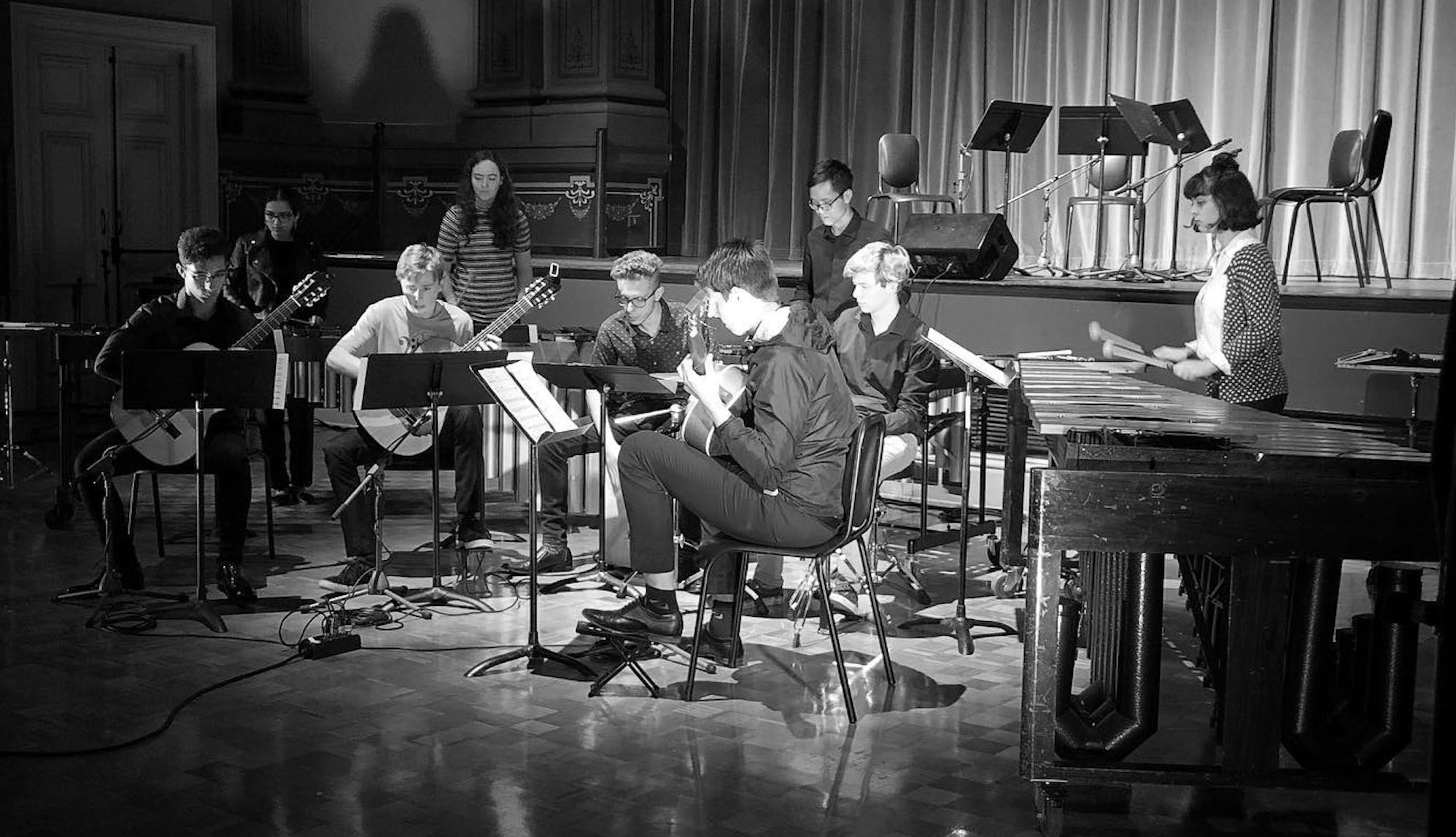 UWA is a world Top 100 University, and in 2017 the Conservatorium of Music at UWA was ranked No. 33 in the world and No.1 in WA for Performing Arts in the QS rankings. We stage more classical music performances than any other WA Tertiary Institution. With very flexible course structures, UWA is the only tertiary institution in WA to allow students to pursue a performance degree concurrently with another major within the University.
For more information about studying music at UWA, please visit www.music.uwa.edu.au