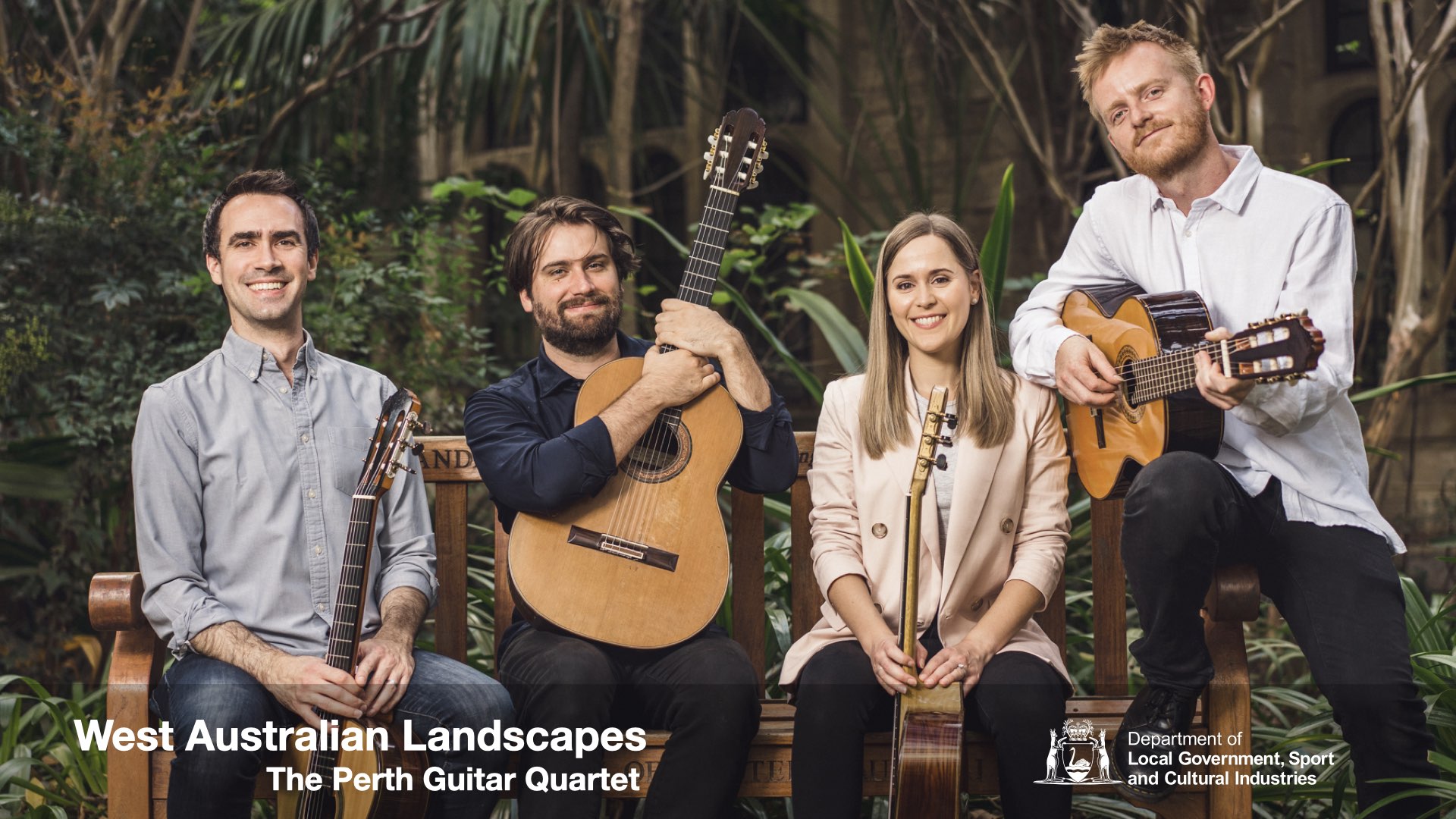 Much of the Australian guitar repertoire is focused around landscapes, yet almost all of the existing works are inspired by locations in the Eastern States of Australia. West Australian Landscapes was a commissioning project which sought to rectify the underrepresentation of Western Australian culture and landscape in the Australian guitar music canon. Supported by a grant from the Department of Local Government, Sport and Cultural Industries, three new works for classical guitar quartet were commissioned, each inspired by some aspect of the Western Australian landscape.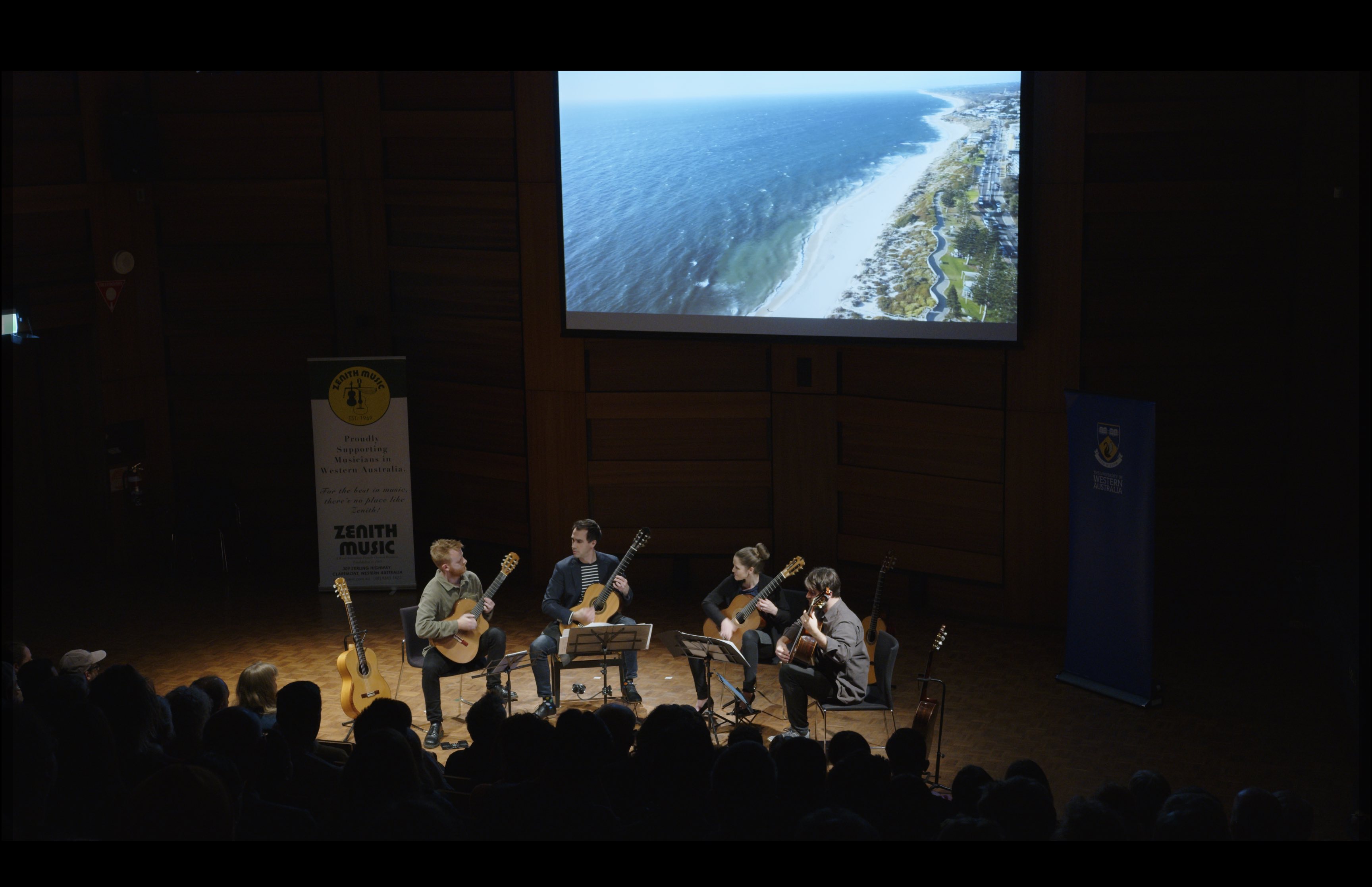 These new works were premiered by the Perth Guitar Quartet (Don Candy, Jameson Feakes, Jonathan and Melissa Fitzgerald) on a sold-out CD-launch concert at the Perth International Classical Guitar Festival on 28 July 2023 alongside Duncan Gardiner's Stone, Shell, Bone and Feather (inspired by the East Perth Cemeteries, and originally premiered by PGQ in 2016). The concert was hailed as "a stunning performance" which "…will no doubt put Perth on the radars of concert goers from all over the globe." (rtrfm.com.au)
The works were recorded and commercially released on 31 July 2023, and are available on all major music platforms. The album presents the world premiere recording of four new site-specific works each inspired by WA, thereby "righting an astonishing wrong [in the Australian guitar repertoire] with the release of new album West Australian Landscapes." (The West Australian)
The album booklet and program notes can be viewed here, and can be streamed on Apple Music, Spotify, YouTube Music, and other major streaming services.
Read the review of the album launch concert on rtrfm.com.au